Lac Hong University (LHU) in association with Dong Nai Young Entrepreneurs Association and AMATA City Bien Hoa Industrial Park management organized a job fair for its students, attracting 52 businesses which needed to recruit final-year students and new graduates. The job fair is an annual event of LHU, aiming to promote the connection and cooperation between the university and enterprises and to offer students apprenticeship and employment opportunities.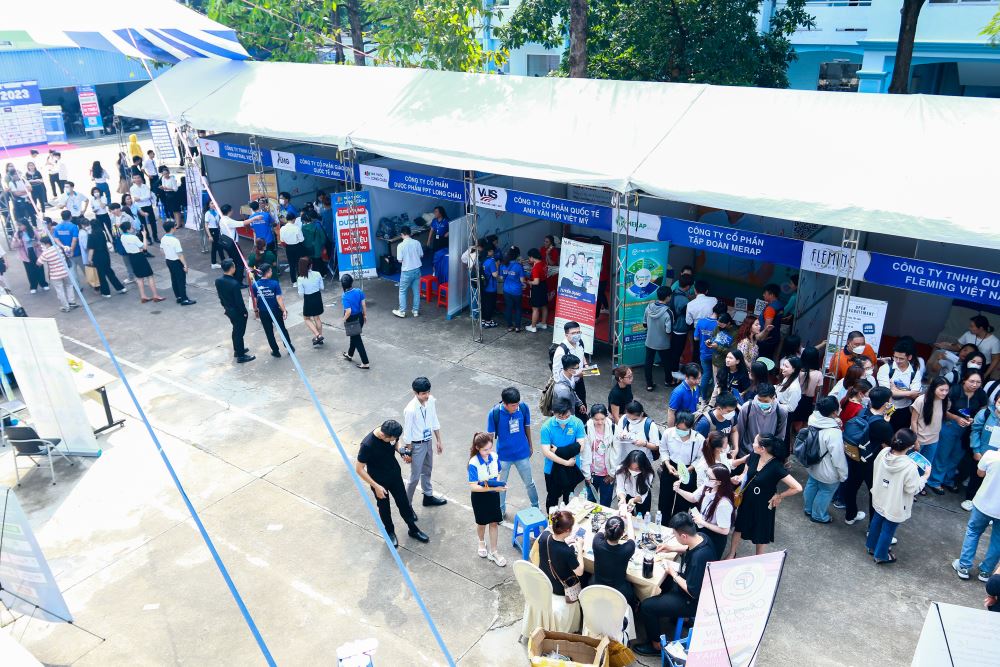 More than 500 students in different majors attended the fair to explore information on apprenticeship and employment opportunities. From the employers' side, 52 enterprises participated in the activity, including 8 companies from AMATA's industrial park among Fleming, Fullin, Lovetex, Mabuchi and Starprint. At the LHU job fair 2023, almost 700 job openings were available in the fields of majors of economics, foreign languages, engineering, finance-banking and health etc. 
Vice Rector of LHU Mr. Nguyen Vu Quynh said that "Job Fair is a big event for students of LHU, a bridge to help students have opportunities to show their own abilities and approach job opportunities at reputable businesses. With the mission to accompany students on their career path and the commitment of "graduates get jobs right away", the Job Fair LHU 2023 has brought students many internship and job opportunities in the era of technology and integration".
Lac Hong University also offers companies the opportunity to be a center for recruitment and training.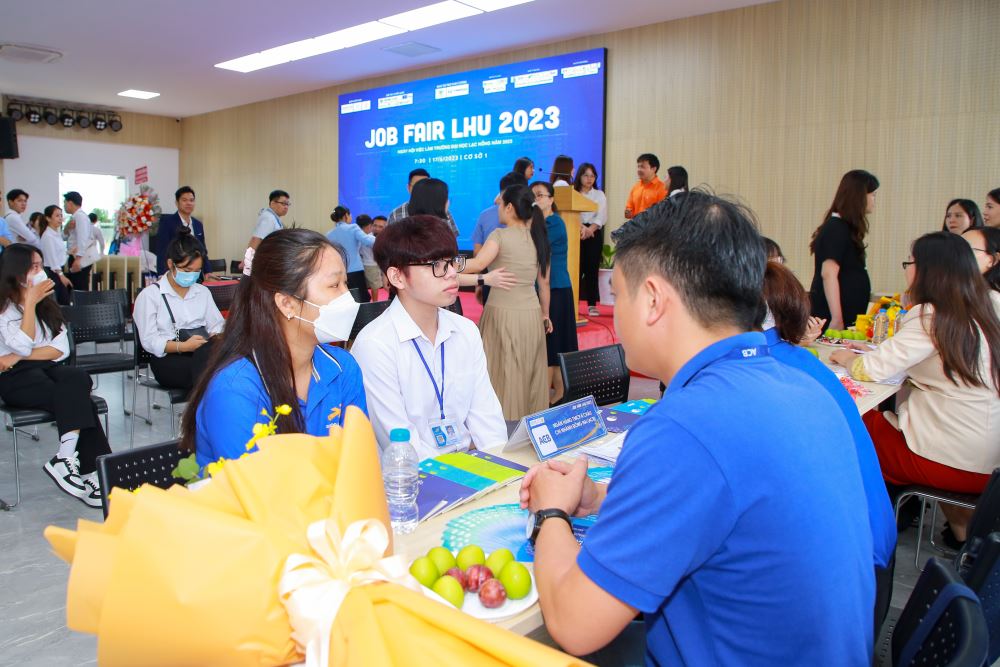 content source partially LHU